Can a cop really do that?

Public employees are "the members of a community most likely to have informed and definite opinions" about a wide range of matters related, directly or indirectly, to their employment. Courts balance the First Amendment interest of the employee against "the interest of the State, as an employer, in promoting the efficiency of the public services it performs through its employees."...42 U.S.C. § 1985(2) protects expert witnesses...because individuals working in law enforcement "are often in the best position to know" about the occurrence of official misconduct, "it is essential" that such well-placed individuals "be able to speak out freely" about official misconduct...Kinney v. Weaver, 367 F.3d 337 (5th Cir. 04/15/2004);

Swartzwedler v. McNeilly, 297 F.3d 228 (3d Cir. 07/19/2002); Hoover v. Morales, 164 F.3d 221 (5th Cir. 12/31/1998) ; Shelton Police Union v. Voccola 125 F.Supp.2d 604 (D. Conn. 01/02/2001)

Business Description

- Police Procedures & Practices Consultant

Less Lethal Force and Lethal Use of Force; Shooting Decisions; Firearms; State Court and Federal Court qualified expert on the standard of

duty of

care necessary for the use of justified and necessary constitutional counter force. Use of Force Policy Design for

Deadly Force S

hooting

D

ecisions,

Search & Seizure A

rrest

Protocols, Lethal & Less-Lethal Defensive T

actics,

B

aton

U

se,

Taser(ECW) Protocols,

OC

A

erosol

T

actical

U

se, Police Pursuits, safe prisoner custody, restraint,

and

transport, and

J

ail

S

uicide prevention.

Auditing of Law Enforcement Agency Standard Policies & Practices for " Best Practices" litigation inoculation.

Before a police officer performs a lawful seizure, he/she must know and rely upon the law.

Each

L

iability law

disc contain

s

the full case review of

more then 5,500

Police Procedures and Practices cases

(

Updated to January 15, 2018

)

from

the

United States

Federal & State Court Systems.

The

United States Supreme Court, Federal Courts, and State Courts are represented. Link to

"

C

oplaw

CD

"

in the left column to purchase your disc.

(13thjuror Brochure)

In determining whether expert testimony on the use of force by a police officer is properly admissible under the appropriate standard, we note that "[a]s a general proposition, the 'objective reasonableness' standard may be comprehensible to a lay juror. On the other hand, any 'objective' test implies the existence of a standard of conduct, and, where the standard is not defined by the generic--a reasonable person--but rather by the specific--a reasonable officer--it is more likely that [federal rule of evidence] 702's line between common and specialized knowledge has been crossed."Kopf v. Skyrm, 993 F.2d 374, 378 (4th Cir. 1993) (analyzing plaintiff's claim that court improperly excluded expert testimony concerning defendant's use of non-deadly force in effecting arrest). In Kopf, the United States Court of Appeals for the Fourth Circuit stated that "[w]here force is reduced to its most primitive form--the bare hands--expert testimony might not be helpful. Add handcuffs, a gun, a slapjack, [M]ace, or some other tool, and the jury may start to ask itself: What is [M]ace? What is an officer's training on using a gun? How much damage can a slapjack do? Answering these questions may often be assisted by expert testimony." State v. Smith, 73 Conn.App. 173, 807 A.2d 500 (Conn.App. 10/22/2002)...We conclude that the test for evaluating self-defense claims pursuant to Connecticut General Statute 53a-22 is a subjective-objective test.

In determining whether an officer has a reasonable suspicion of a threat to his/her personal safety the courts have considered the training and experience of the officer. See United States v. Arvizu, 534 U.S. 266, 273, 122 S.Ct. 744 (2002) ("This process allows officers to draw on their own experience and specialized training to make inferences from and deductions about the cumulative information available to them that might well elude an untrained person.");United States v. Barlin, 686 F.2d 81, 86 (2nd Cir. 1982) ("[W]e must view the surrounding circumstances . . . through the eyes of a reasonable and cautious police officer on the scene guided by his training and experience."); United States v. Rideau, 969 F.2d 1572, 1575 (5th Cir. 1992) ("Trained, experienced officers....may perceive danger where an untrained observer would not.").

46 years of Police Experience.
Masters Degree in Criminal Justice.
Police Detective, Sergeant, Lieutenant
Connecticut Police Academy Training Instructor (Ret)

Reginald F.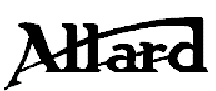 , Jr.
13thJuror, LLC
P.O. Box 1013
Southington, Connecticut 06489-

5

013
Voice: (860)-621-1013

( Police Assistance - Code 1013 )
DISCLAIMER: This website nor its' links are intended to be legal advice, and the information contain therein should not be construed to be legal advice. Any specific fact patterns as they relate to State laws or Federal laws and/or Regulations should be directed to an appropriate attorney for legal clarification and opinion. The information contained within is not intended as the giving or tendering to another person for consideration, direct or indirect, of any advice or counsel pertaining to a law question or a court action or judicial proceeding brought or about to be brought; or the undertaking or acting as a representative or on behalf of another person to commence, settle, compromise, adjust, or dispose of any civil or criminal case or cause of action.
Telephone

860-621-1013

( Police Assistance - Code 1013 )

FAX

860-621-1013

Fed-Ex/UPS P

ostal

A

ddress

13thjuror, LLC

350 Rockwood Drive, Southington, Connecticut 06489-4659

Electronic mail

General Information: 13thjuror@cox.net
Customer Support: 13thjuror@cox.net
Webmaster: 13thjuror@cox.net