It's the Law! - Updated, March 1, 2017 - Can a cop really do that?
Public employees are "the members of a community most likely to have informed and definite opinions" about a wide range of matters related, directly or indirectly, to their employment. Courts balance the First Amendment interest of the employee against "the interest of the State, as an employer, in promoting the efficiency of the public services it performs through its employees."...42 U.S.C. § 1985(2) protects expert witnesses...because individuals working in law enforcement "are often in the best position to know" about the occurrence of official misconduct, "it is essential" that such well-placed individuals "be able to speak out freely" about official misconduct...Kinney v. Weaver, 367 F.3d 337 (5th Cir. 04/15/2004); Swartzwedler v. McNeilly, 297 F.3d 228 (3d Cir. 07/19/2002); Hoover v. Morales, 164 F.3d 221 (5th Cir. 12/31/1998);SHELTON POLICE UNION, INC. v. VOCCOLA, 125 F.Supp.2d 604 (D. Conn. 01/02/2001)
USA v Allen Warrantless Entry Standard
Perun v. City of Danbury - Portal to Portal Defined
Ohio v White On-duty Shooting Conviction Overturned
Turner v TASER Cause of Death 4th Circuit
Connecticut P.A. 13-3 Gun Violence Prevention Act
New York SAFE Gun Ban upheld as Constitutional
Connecticut State Police Firearms Possession Questions & Answers
Shepard v Madigan Right to Carry a firearm for self-Defense Outside of the Home is Constitutional
Right to Open Carry is NOT clearly established in Connecticut
Kachalsky v. Westchester Self-Defense is NOT Proper Cause to Carry a Firearm in NY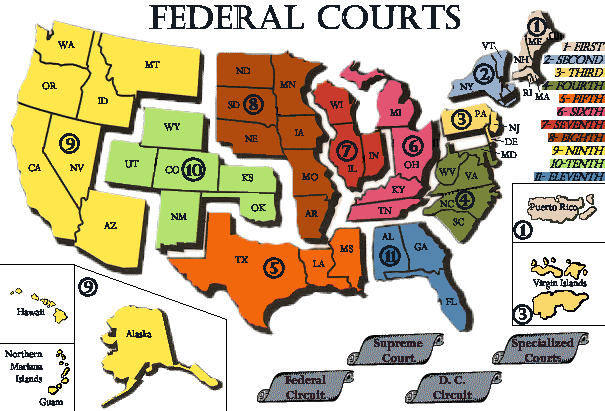 State v Aloi Right to Refuse ID confirmed in Connecticut Over Ruled by State Supreme Court January 2, 2007
Samson v California The Fourth Amendment does not prohibit a police officer from conducting a suspicionless search of a parolee.
GARCETTI, et al., PETITIONERS v. RICHARD CEBALLOS When public employees make statements pursuant to their official duties, they are not speaking as citizens for First Amendment purposes, and the Constitution does not insulate their communications from employer discipline.
BRIGHAM CITY, UTAH v. STUART et al - Police may enter a home without a warrant when they have an objectively reasonable basis for believing that an occupant is seriously injured or imminently threatened with such injury.
SCOTT v. HARRIS (No. 05-1631) 433 F. 3d 807, reversed. A police officer's attempt to terminate a dangerous high-speed car chase that threatens the lives of innocent bystanders does not violate the Fourth Amendment, even when it places the fleeing motorist at risk of serious injury or death."
BRENDLIN v. CALIFORNIA US Supreme Court Rules Passengers as well as Driver are seized for Fourth Amendment Purposes

Interfering with an Officer C.G.S. 53a-167a - Stop & Identify Authority during a Terry Stop - Connecticut v Aloi

SUPREME COURT OF THE UNITED STATES ARIZONA v. GANT ...Police may search the passenger compartment of a vehicle incident to a recent occupant's arrest only if it is reasonable to believe that the arrestee might access the vehicle at the time of the search or that the vehicle contains evidence of the offense of arrest. This Court rejects a broad reading of Belton that would permit a vehicle search incident to a recent occupant's arrest even if there were no possibility the arrestee could gain access to the vehicle at the time of the search. The safety and evidentiary justifications underlying Chimel's exception authorize a vehicle search only when there is a reasonable possibility of such access.
STATE OF CONNECTICUT v. JULIAN MARQUEZ ...An identification procedure is unnecessarily suggestive only if it gives rise to a very substantial likelihood of irreparable misidentification.We would, of course, encourage the state's law enforcement agencies to maintain currency in the latest research in this field and to adapt their policies to implement the most accurate, reliable and practical identification procedures available.
Pearson v Callahan Summary Judgment Order of Battle...Because the two-step Saucier procedure is often, but not always, advantageous, those judges are in the best position to determine the order of decisionmaking that will best facilitate the fair and efficient disposition of each case. Petitioners were entitled to rely on these cases, even though their own Federal Circuit had not yet ruled on consent-once-removed entries.
CARSWELL v BOROUGH OF HOMESTEAD...The court found that a reasonable officer would not be expected to take the risk of being assaulted by a fleeing man who was so close that he could grapple with him and seize the gun. Qualified immunity operates to protect officers from the sometimes hazy border between excessive and acceptable force. The Constitution does not mandate the types of equipment a police department must provide to its officers. Snyder also said that if he had had non-lethal weapons in his possession, he would not have pulled his gun from the holster. Reasonableness is to be evaluated from the "perspective of a reasonable officer on the scene, rather than with the 20/20 vision of hindsight." We conclude that at most Synder's conduct was a mistake that was reasonable under the circumstances
District of Columbia v Heller "...the requirement that any lawful firearm in the home be disassembled or bound by a trigger lock makes it impossible for citizens to use arms for the core lawful purpose of self-defense and is hence unconstitutional."